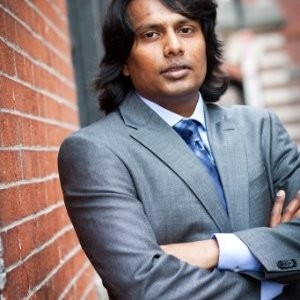 Vishnu Karthik
Vishnu Karthik is currently the CEO of Xperiential Learning Systems and Director of The Heritage Group of Schools (www.ths.ac.in) – a group of K-12 experiential learning schools. Apart from being on the board of the Heritage Schools, he's also responsible for the new school initiatives and strategic projects for the group including curriculum development, instructional leadership, continuous school improvement, technology integration, and leadership development.
In his prior roles, he has been the head of the Senior School, grade IX economics teacher, and a trekking instructor. A proponent of experiential learning, he has visited over 50 experiential and deeper learning schools worldwide.
Among his other administrative responsibilities, he's keenly interested in building instructional leadership capabilities, cognitive neuroscience, education technology, college readiness and placements, student leadership development, adolescent coaching, authentic assessments, and deeper learning curriculum.
In his past life, he was a management consultant and has worked with organisations like Accenture, Right Management in the areas of leadership development, organisation change management, learning design and have delivered projects in India, USA, South East Asia, and Europe.
In 2009, he co-authored (along with Swami Mitrananda), Se(a)king – a travelogue on a 14-day sojourn across the Arabian sea on a cargo ship. His articles on education, K-12 schools, and cognitive neuroscience have appeared in newspapers including The Hindu, TOI, TNM, and Swarajya. He also serves as an advisor and faculty to education NGOs including I am a Teacher institute for teacher development. He's a practitioner of Yoga and Vedanta and believes that his work is a medium to reach my deeper self.
He's also a proud father of a beautiful daughter who has Down Syndrome.