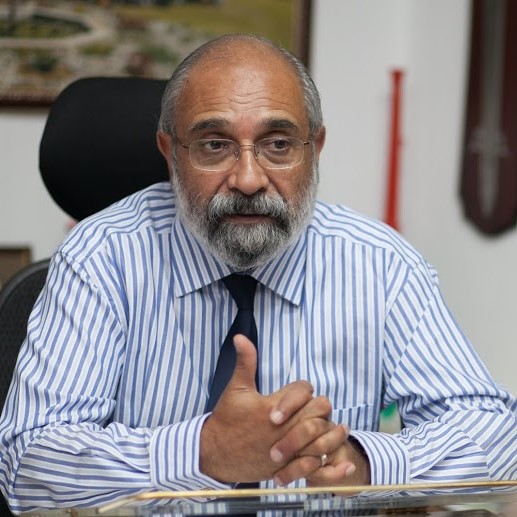 Dr. Sumer Bahadur Singh
Dr. Sumer Singh is an alumnus of the Doon School & St. Stephen's College. He received an Honorary Doctorate of Literature in Education from De Montfort University in the UK.
He has published five books: Doon (History), Daly College (History), Unity in Diversity (Religion), Aussie in India (Travelogue), & Indian School Education Revered to Reviled (A guide to School Management).
He is a popular speaker on Global Citizenship and has been invited to speak in Spain, Italy, Singapore, France, Czech Republic, China & India.
Dr. Sumer Singh was the Head of Daly College and Director Daly College Business School, Indore for 14 years and Lawrence School, Sanawar for 7 years and also served as Founder Director of the Asian School.
Over the years he has served as Advisor Education in the Govt. of Punjab, as Chairman of the Indian Public Schools Conference, as Trustee and Advisory on the Executive of Round Square, UK & on the Board of Global Connections (China), Mayo College General Council, Lawrence School Lovedale & as a member of G-20and Indore Cancer Foundation. He is currently serving on the Council Board of World Leading Schools Association (Amsterdam), and on the Boards of AFS India, Punjab Public School Nabha, Univariety and Indore Management Association. He is a member of the 'Peninsula Foundation', a non-profit think tank for study and research of public policy with respect to governance, international affairs, and science, technology & security affairs. Former advisor to Mayo College Girls School, Ajmer and GCIS, Bangalore, he is currently the Advisor to Vantage Hall Girls School, Dehradun, Sanskaar Valley School, Bhopal & SAI International School in Bhubaneswar. He is also an independent director at InfoBeans Technologies Ltd and on the planning committee of Doon School.
He is keen on community service and has served as Vice President of SUTRA an NGO with 40,000 women as members and has been active as the Trustee in the joint project of ICU2 between France and India
A keen artist, he has had 4 one man exhibitions in oil on canvas.
He has designed a number of schools including Pathways World School, Doon Girls, and Sanskar Valley School. He is committed to the broader picture of education and believes it is through opportunities provided in school and at home that a child develops to his full potential. He believes in life skills like public speaking and that every individual, if sensitized to the environment, human and natural, and given opportunities will become a leader in his/her own field.