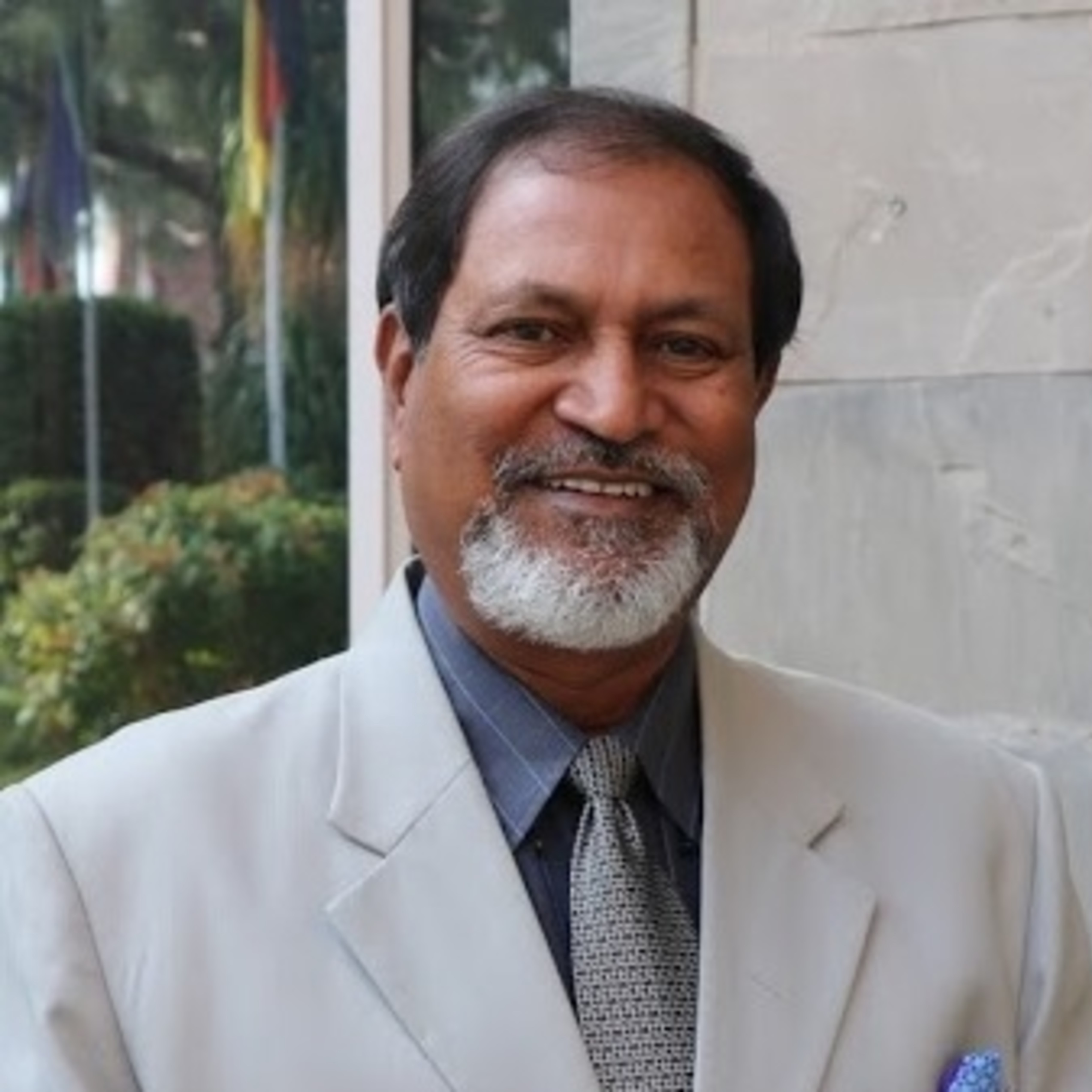 Dr. Sarvesh Naidu
A teaching and an administrative career spanning 41 years has given Dr. Naidu vast international experience in four different Curricula: IB, ISC, CBSE and British across Four Continents.
He teaches English and World Religions.
In his dual role as School Executive Director, he has helped the Pathways Group of Schools to expand from a single School to three K to 12 IB Curriculum Schools and three stand-alone Early Years Schools with a student population of around 4500, and a Staff strength of over 850!
His experience with established as well as new schools, boarding schools as well as day schools as well as day-cum-boarding schools has helped him to discern closely the constantly evolving needs of schools and varied demands of different curricula. He has been actively involved in coordinating various Charity Events and Fund Raisers for a social cause. He has been an active Teacher Trainer.
He has conducted official school authorization visits on behalf of the International Baccalaureate Organization and has helped many premium schools to implement the IB Diploma Programme, in India and the Middle-East.  He has been an International Examiner with the IBO for over 33 years.
His Thesis in Education was based on the Middle School Curriculum in particular, and good practices in Education in general. He was awarded his Doctorate in 2007.
In the last 20 years, he has seen a tremendous need for nurturing the individual talents and potential of each student. Keeping alive the vision of carefully blending the values and wisdom of the past with the skills, knowledge and emotional and varied preparation of students and educators, for the unknown future, has been a motivating challenge, which he has cherished. "Embracing change – in technology, in lifestyles, in future careers," according to him, " is an art to be inculcated carefully".
He has been a strong proponent of Howard Gardner's 'Multiple Intelligences' concept as well as Daniel Goleman's 'Emotional Intelligence' and its deep impact on the well-being of children and adults alike in the future success and stability. He believes strongly in the move away from relying totally on the IQ norms and the fact that parents need to allow every child to reflect deeply into himself/herself to find his/her true inner being, for it is through the passion and the inner connection that success sustains itself.
A sportsman of high calibre having represented his School, College & University in 4 Sports and Rajasthan in Ranji Trophy Cricket, he is also a keen mountaineer and has directed plays and coordinated cultural events in Schools. An avid photographer, and a trained Search and Rescue Team Member with an organization in Canada.
Dr. Naidu is a Board Member with TAISI; Mayo College, Ajmer, General Council; Lawrence School, Sanawar.