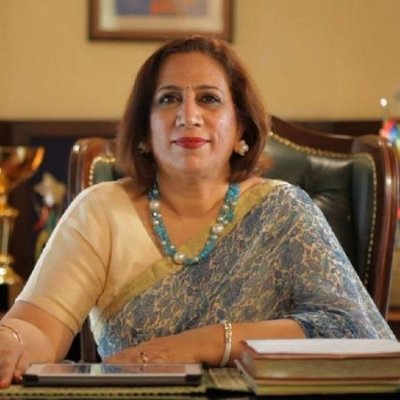 Dr. Neeta Bali
Dr. Neeta  Bali is a seasoned educator with over 35 years of experience in Education. She began her career with Mater Dei School as Head of Department (English), followed by Vice- Principalship of Apeejay School, NOIDA, a seven-year stint with G D Goenka World School as a Principal, followed by Headship of Kasiga School, Dehradun, Podar International School, Powai, Mumbai.
Currently, she is Director -Principal, G D Goenka World School. She is an eloquent speaker, having been invited to many leading conferences, an author of books on English communication, a thought leader and an operational Head, who has raised the benchmark for the schools she has led.
She is an alumnus of Miranda House, Delhi University. She is the recipient of many awards, including the International Jean Lowrie grant and award, 100 highly effective Principals of India, Uttarakhand Rattan Award.