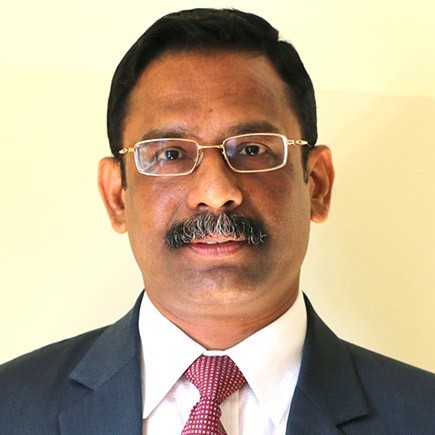 Dr. Amlan K. Saha
Being over 22 years in the field of education, Dr. Saha is highly regarded in this sector for his wealth of knowledge and experience. A Doctor of Philosophy, Zoology, Dr. Saha is currently the Principal of The Sagar School – a residential co-educational institution on 160 acres green campus in Rajasthan border, at two-hours driving distance from the national capital, New Delhi.
Before joining 'Sagar', he had a stint of almost eleven years in The Sanskaar Valley School (TSVS), Bhopal, which Dr. Saha was heading since 2008. Under his dynamic leadership, TSVS saw a meteoric growth and was recognised (EW) as the third best day-cum-boarding school in the country. He was the former Deputy Headmaster of The Assam Valley School, Balipara (near Tezpur), a co-educational residential institution, where he worked from 1997 to 2008.
He is the recipient of the many awards and honours including Kalam Visionary Principal Award, Rashtriya Shiksha Samman Puraskar, 100 Highly Effective Principals of 2017 and Principal of the Year 2018 (ScooNews); and had been in pivotal membership positions in various organizations.
Dr. Saha has widely travelled and been exposed to different international educational systems. He has attended School Management Internships at three reputed British Schools namely Eastbourne, Haileybury and Westminster and Principals' Leadership Training for Cambridge Assessment International Education (CAIE) in Singapore. He has authored and published several research articles in leading national and international journals.
His wife, Dr. (Mrs.) Shawli Saha is a Doctorate, specializing in Environmental Biochemistry & Toxicology. She has been an ardent educator for the past 21 years and has served in various capacities, including Senior School (XI & XII) Academic Coordinator. Dr. Saha is passionate about sports, trekking, social service and digital technology, and he loves reading.