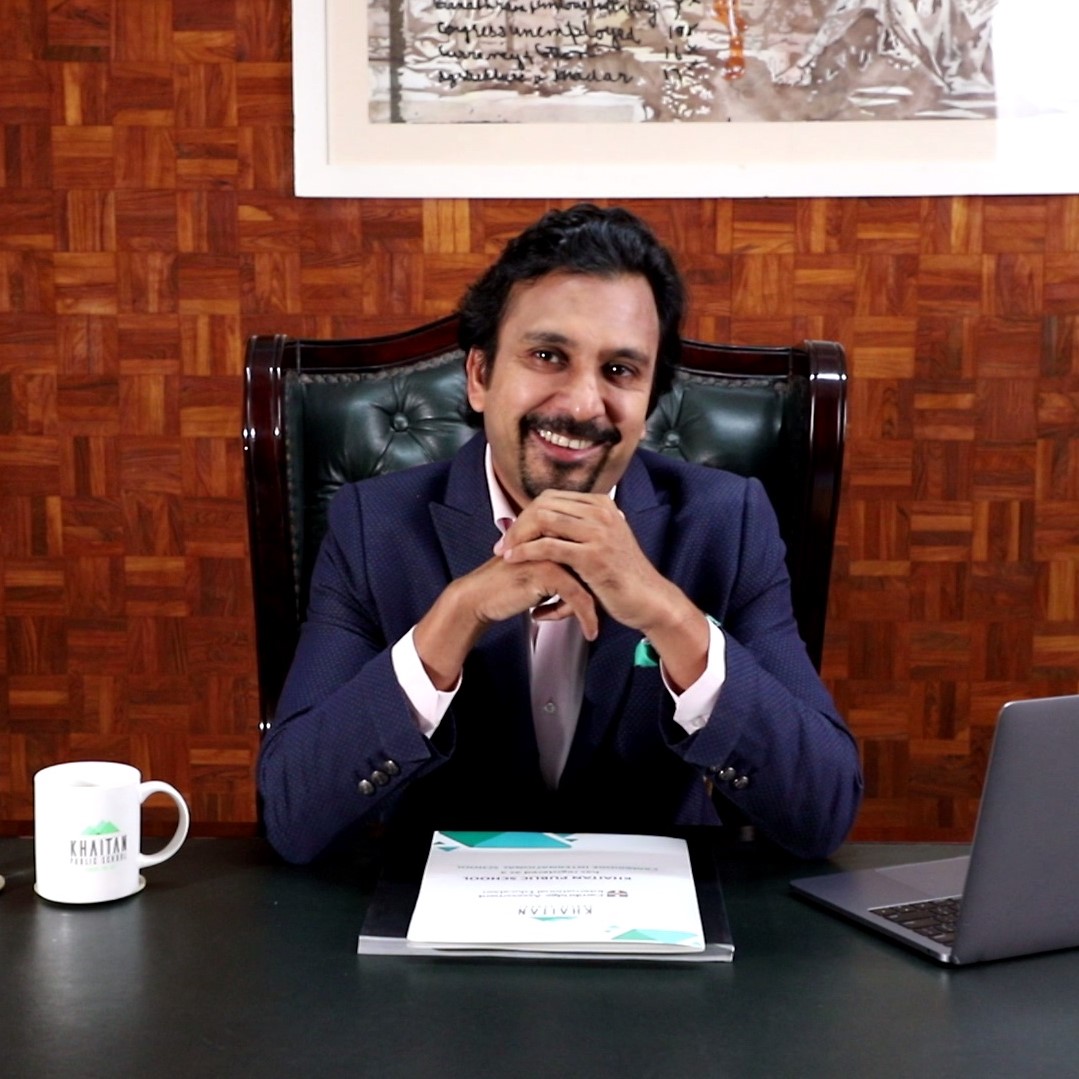 Anirudh Khaitan
Started his career as an Equity Analyst in the Mergers and Acquisitions division of CLB partners  (An investment banking firm in Boston, Massachusetts, USA).  He was with CLB for only about a year, and sensing the opportunity in the insurance industry in India moved back, and set up the insurance consulting division for Radico Khaitan Finance Ltd.  The division showed tremendous growth and the division became one of the top insurance premium earners for Max New York Life in India,  He was the recipient of the First "MDRT" (Million Dollar Round Table) for Max in India.
In the year 2003, he set up a society for running schools by the name of Khaitan Education Centre, whose prime objective was to run K-12 schools across India.  The First School was started in Ghaziabad by the name of Khaitan Public School, which boasts of having more than 3,000 students today.  KPS, is a completely air-conditioned school, which was unheard of in a place like Ghaziabad.  A risk that paid off and now, Air-Conditioned schools have become a norm in Ghaziabad.
KEC grew by acquisition and bought a school by the name of Sunny Preparatory and High school in Behala, Kolkata and is currently having more than 800 kids.  KEC has further signed up three locations, namely Ludhiana, Noida and another School in Kolkata for expansion in the next three years of operation.
In May 2013, he along with his wife, also tied up with the world-renowned company from Texas, USA "Novalash" to provide "Lash Extension Services" in India.  This was an immense challenge as nobody had heard of this service in India and with the Indian Mindset of "It Won't Work" made Anirudh more charged up to make sure that the product became successful. Novalash, India now offers its services through more than 50 top salons like Three Graces, Tricomi, Levo, VLCC In Delhi NCR.  Brand Novalash has caught fire and now is expanding pan-India, targeting to offer services through more than 200 outlets in India by December 2020.  Novalash, India, has experienced the fastest growth amongst all 40 countries that Novalash is present in.  A whole new segment in the Health, Beauty and Wellness has been created in India because of this initiative
In the year 2012, along with three partners invested in a Health and Wellness Centre by the name of "Sumaya." Sumaya is Delhi's first state-of-the-art personal training studio, which focuses on customized fitness routines with a complete focus on individual lifestyle management  Sumaya, has also been able to raise Rs. 6.00 crores at a valuation of 20.00 crores for its mobile app "FitCity".  Sumaya has been valued at Rs. 20.00 crores by Mahindra Partners.  Mahindra Partners, have invested  Rs. 4.00 crores in Sumaya through their investment company Ekatra, while 2.00 crores have been raised through other investors in Sumaya.
In the year 2017, Anirudh has launched a company in the do-it-yourself pest products space.  This is a relatively new space.  The company called Narah Overseas, has launched its first two products, one is a machine called Mosquito Magnet and the other product is called Narah Fly Catcher.  The company is targeting to become a 100 crore turnover company by the year ending March 2021.